Every seller who runs his business on the Amazon platform not only monitors his goods, regularly analyzes the products of competitors, but also constantly looks for new products for himself.
If you do not know the tips of searching for goods by codes, then this process can take a long time. Therefore, most sellers are looking for goods using UPC codes.
What is the UPC code? Briefly, the UPC code has 12 digits and stores information about the product and the manufacturer. You need to be able to distinguish two concepts: the UPC barcode (the graphic outline of the code and the digits below it) and the UPC code (the digital code expression (what is under the graphic code image)).
If you have UPC codes of yours or any other products, then you can easily find the data about the product you are interested in.
If you need to analyze several products, you can enter the code of the product you need in the search box on Amazon and the system will immediately give you the necessary goods.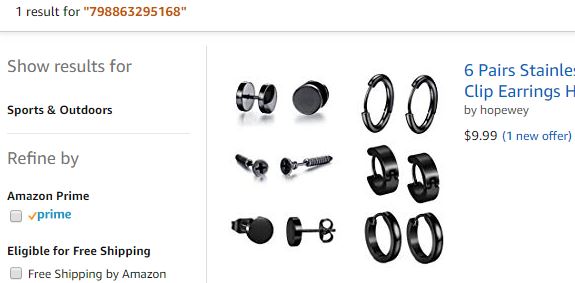 If you have a lot of goods, then this method will be time-consuming. Therefore, to make the search fast and convenient, you can use the program ASINScope. This service helps to scan several UPC codes, as well as a large number of products.
You need to enter the UPC code in the required field in the Free Lookup tab and you will immediately receive information about the product. In such way, you can analyze up to 10 products. If you have two or more codes, you also need to tick "Bulk (up to 10)".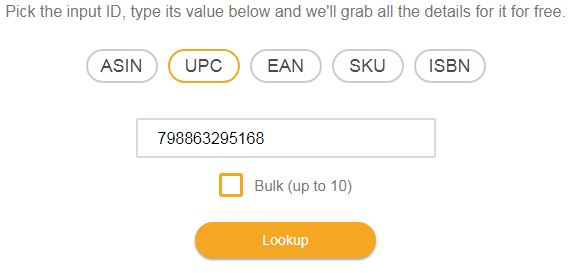 But what if you have more than 10 UPC codes? You need to go to the "Bulk Convert" tab, where you will see the following menu:

Drag your file into the required field or click "Select file" button and upload your file.
After that just choose the field with your code and select the marketplace you need.
Click "Place Order" button and get your file.

After pressing the "Download" key, open the file on the computer and get all the necessary information about the goods. As we said, the whole process is easy, fast and takes no more than a few minutes.